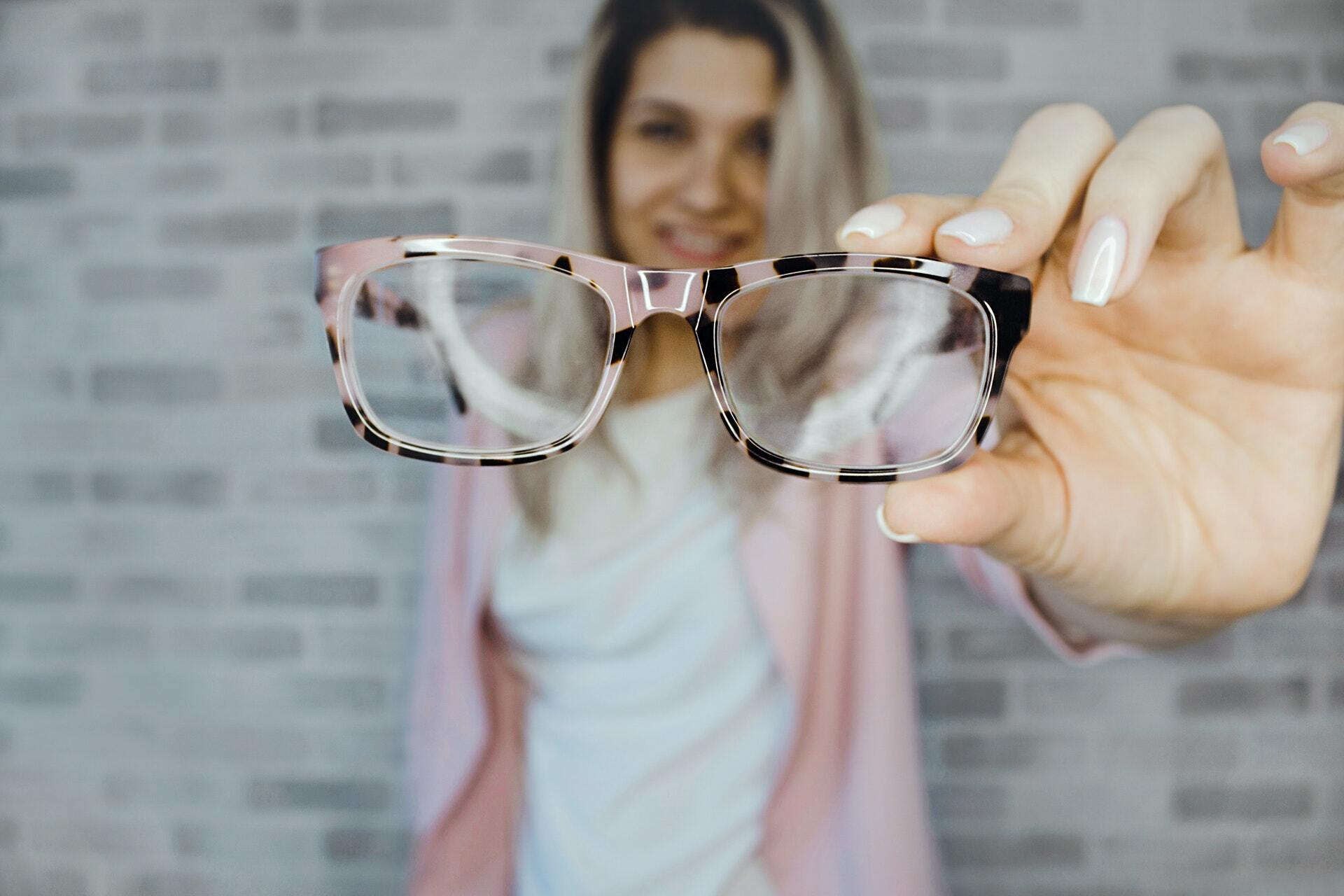 Frame Selection
Our amazing opticians are here for you! Frame selection can be daunting. We will make sure your frames fit your face shape and will work with your specific eyeglass prescription. Glasses are more than a medical device, they are like a piece of jewelry for your face! We believe that you should love the way you see AND look. You can stop in any time we are open without an appointment to be fitted!
Frame Facts:
Your eyeglasses should fit comfortably and securely and should not rub behind your ears or irritate the bridge of your nose. If they don't feel right, an Optician can adjust the hinges, bridges or temples for a more comfortable fit. They can also design the "tilt" of the glasses on your face and the "wrap" of the glasses around your face to maximize vision and comfort.
Frame Variety
There are a wide variety of frame materials that can impact performance, durability and comfort such as titanium, memory metals, stainless steel, and numerous high-tech options in 'plastic.' Style features such as non-slip bridges, gripper temples, spring hinges, shields, wraps and venting systems add value and comfort and pump up your performance at the same time.
Framing your face
When choosing a frame style, try on frames that are the opposite shape of your face.
Round shaped faces - square shapes that minimize roundness.

Heart shaped faces - frames with low temples and lenses that get wider at the bottom.

Square shaped faces - rounder frames that soften the lines of your face.
Triangular shaped faces - cat's eye shaped frames that complement your wider jaw line.
Oblong shaped faces - aviator or rimless bottoms that add width to the forehead while softening and narrowing the appearance of the jaw, chin and cheeks.
Oval shapes faces - frames that are wide as or wider than the broadest part of your face and help keep the oval's natural balance.
Frame materials
Most frame materials are metal or plastic. Metal is the lightest, but plastic is more durable and often more suitable for children and people with thicker lenses. Some of the newest metal frames are so flexible; they can be twisted around your finger and still snap back undamaged. Safety glasses have built-in safety features, including strong, polycarbonate materials that are resistant to breakage.
Frames for children
The key to success with children who need to wear glasses is selecting a frame that is comfortable, durable and one that is downright "cool". Allowing your child to have a role in choosing frames makes getting glasses an exciting and personal experience.
When fitting children with glasses, our Opticians will likely recommend a metal frame with flexible hinges for durability and nose pads for comfort. The lenses in children's glasses should be made of impact resistant polycarbonate material, which is strong and durable. A scratch resistant coating is also a good idea.
Eye exams are important yearly health examinations!